Pleasant Valley Audio, Inc
A Quarter Century of Excellence!
In August of 1987, Pleasant Valley Audio Systems commenced operations in a humble, two-car garage in Conshohocken, PA. With only one small sound system, and a passion for excellence, PVA quickly outgrew its original facility, and moved into new quarters at a nearby industrial park. Rapidly building a reputation for gold-standard customer service, PVA became one of the region's primary providers of sound reinforcement systems, serving the concert and special event markets.

Incorporating as Pleasant Valley Audio, Inc. in 1991, founder and current president, Bill Belz decided to apply the same standard of quality to a new commercial audio division, primarily serving houses of worship, schools, and entertainment venues. Since that time, PVA has designed and installed audio systems in the US, as well as internationally. This division still operates today, with expanded services, including audio, video, stage lighting, and complete multi-media system integration.

In 1995, it became clear that PVA's customers were looking for a turn-key technical production resource. While working with a number of regional meeting and event planners, PVA became known as "the planner's helper". With just one phone call, an event coordinator could procure total technical management and implementation.

In order to provide a complete range of solutions to a diverse customer base, the Pleasant Valley Audio rental department is stocked and ready with a variety of tools to assist our do-it-yourself customers.

Even as the term "audio-visual" evolved into "presentation technology", so PVA evolved. While still remaining true to its concert sound roots, PVA now offers its customers the latest in emerging technologies, from all related disciplines. Flashing forward to the present day, Pleasant Valley Audio is proud to announce the opening of its online store, "PVAPROaudiovisualsales.com , in the spring of 2012.

At the dawn of this new technological era, Pleasant Valley Audio stands ready to assist.

Bill Belz President,
Pleasant Valley Audio, Inc.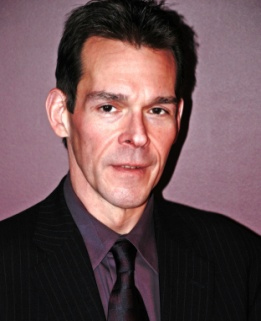 Mr. Belz has dedicated his life to the pursuit of excellence in entertainment technology. Since the age of 13, when he built his PA system from raw components, Mr. Belz has been actively engaged in concert and event production. Unlike now, there was little formal training available in event technologies, so as a young man, Mr. Belz went on a quest for knowledge. He was mentored by some of the pioneers of the concert touring industry, as well as noted loudspeaker designer, Cliff Henricksen, who was arguably responsible for some of the most important loudspeaker innovations of the 20th century. Meanwhile, Mr. Belz supplemented his tutelage with formal studies in electrical engineering and computer programming.


Mr. Belz has worked with a countless number of performers in the entertainment industry, as well as numerous heads of state, and Fortune 500 companies. He was at one time, touring sound engineer for Blood, Sweat, and Tears, and served as house sound engineer for two Nickelodeon Network shows.
Mr. Belz is a former board member of the ISES international Philadelphia Chapter. In addition, he is performing musician, vocalist, and songwriter, an avid martial artist & black belt holder in Tae Kwon Do. In what little spare time remains, he also enjoys gardening and growing orchids.